The Best for Your Money: Car Wraps in Phoenix, AZ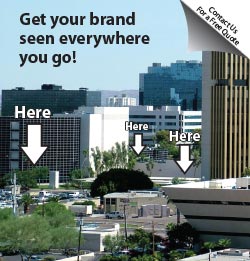 Almost all small or large companies invest in some type of advertising. Advertising sounds like an easy thing to do. You could hand out business cards to friends or give to their friends, or print out flyers to hand out at your local community event. Of course, if you really want to get your name out there, some companies are willing to spend an arm and a leg. But when it comes to trying to reach out to new customers, how much are you willing to spend? And if you're willing to spend money on advertising from a fixed budget, do you want the most effective and beneficial? The answer is that you can indeed have cost-friendly, high impact advertising for a reasonable cost with
Phoenix Car Wraps
.
Phoenix Car Wraps
are now the most cost effective way to get your business seen by hundreds of thousands of potential customers a year. Now the most frequently asked question is what exactly is a car wrap? Well, for those who don't know, it starts off as vinyl material that is printed with a specialty designed advertisement. It is then applied to the surface of your vehicle with extreme skill avoiding bubbles or creases. The final result is a moving billboard that allows your vehicle to have pizazz and attract the eye and attention of potential customers. A professionally wrapped car from 1st Impressions Truck Lettering shows people you mean business! Now, we know what you're thinking, an advertisement that receives so much business benefits must cost a fortune. However, vehicle advertising is cheaper than you think. The average
vehicle wrap
can cost up to 3,000 dollars. But, when you think about it the number of years the advertising works, this advertising method pays for itself! The number of impressions that you leave on people is remarkable. When you consider just how much business it can creates, it's the best way to advertise. Compared to the yellow pages or a billboard on the side of the highway, your
car wrap
can stand out and reflect just what your business is and why customers should choose your company.
Phoenix Car Wraps
, done by the professionals at
1st Impressions Truck Lettering
. Not only are they affordable but they generate business by the day and they work 24/7…they work even when you aren't.
Our professional designers, and 3M Certified installers are here to help you get the most out of your advertising dollar. Contact us at
602.253.3332
or use our simple
quote form
and we will get back to you as soon as possible, it will be no charge to you to get the process started.