Auto Wrap Advertising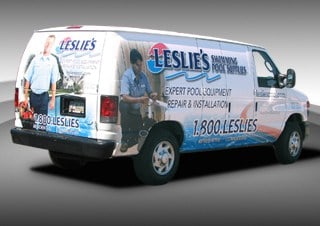 Auto wrap advertising is the new form of advertising that is cost-effective and results in the most exposure for your company. Auto wrap advertising is used by small, independent companies nad huge corporations alike. Here's some frequently asked questions about and how it can be beneficial for your company:
What is a vehicle wrap?
A vehicle wrap is a large, digitally printed, vinyl sticker that is applied to the original paint of your vehicle. The original paint of your vehicle will stay untouched and protected, as the vehicle wrap will act as a protective cover from rocks and other objects that could damage the paint of your vehicle.
Why use auto wrap advertising compared to other traditional methods of advertising?
Vehicle wraps can generate between 30,000-70,000 views a day. Also, more than 95% of Americans respond to media that is found on vehicles.
Vehicle wraps are significantly cheaper than other more traditional forms of advertising. For every 1,000 impressions, it only costs you $.35 whereas; outdoor advertising such as billboards will cost you $3.56. You can more awareness for a lower cost!
What kinds of vehicles can be wrapped?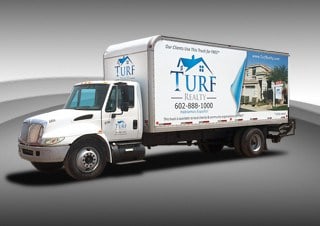 We can wrap anything from motorcycles, boats, and trailers to vans and semi-trucks. Essentially, anything that has wheels can be wrapped.
What is the difference between a full and partial wrap?
A full wrap will cover the entire exterior of the vehicle. We can even use a perforated vinyl on the windows which will allow you to have graphics on top of it but you will still be able to see outside of them. A partial wrap covers ¾ or less of the vehicle. Auto decals are also available. At 1st Impressions, we can help you pick an option that will fit perfect in your marketing budget.
What if the information needs to be changed?
The information can be easily changed. Graphics, logos, and phone numbers can all be changed. The new information can simply be reprinted and reinstalled, without having to redo the entire wrap.
Can you wrap a leased vehicle?
Definitely! A vehicle wrap can be easily removed without any damage to the original paint.
1st Impressions is a vehicle wrap shop that has been in the auto wrap advertising business since 1994. We can help turn your company's vision into a professionally designed vehicle wrap in little down time! Give us a call today at 602-253-3332 or send us an email at info@1stimpressions.com for any further questions or a quote on your vehicle(s) today!
About the author: Dan Deary is president of 1st Impressions Truck Lettering, a 3M Certified Vehicle Wrap shop located in Phoenix, Arizona.