Car Wrap Cost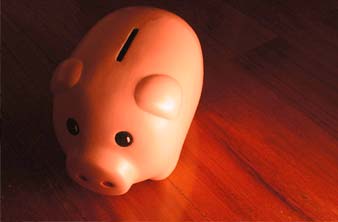 One of the most important considerations that come into play when you want to invest in a vehicle wrap is how much it costs.
Vehicle wraps are the most affordable and cost-effective form of advertising available. With vehicle wraps, there is no one price fits all; the price of the wrap is going to depend on many different variables.
A general price point you can expect is $5 to $16 per square foot of coverage on your vehicle for high quality cast vinyl. If you choose, however, to use calendared vinyl, your price point will drop about 40-50%, as calendared vinyl is for more short term use ($5-$8 per square foot).
The car wrap cost and the amount of money that you decide to invest will determine the type of vehicle wrap that you receive and the workmanship that will go into it.
The car wrap cost will depend on certain factors:
✓ Square Footage of the Vehicle: The square footage of the vehicle is very important in determining the amount of money that your vehicle wrap will cost. Choosing between a partial wrap, full wrap or even an auto decal will decide how much square footage your wrap will cover. The lowest price point will be auto decals and will gradually get more expensive moving up to a partial wrap and then a full wrap.
Just a note.
Full wraps are vehicle wraps that cover the entire vehicle, including the windows with a perforated vinyl. In full wraps, the roof is not usually wrapped since it is not easily seen. Partial wraps are vehicle wraps that cover from 1/3 to 3/4 of the vehicle. Partial wraps usually only cover the important parts of the vehicle. Auto decals can be anything from the logo or different images which are usually small in size and can be put anywhere you want on the vehicle.
✓ Complexity of the vehicle: How complex the body and build of your vehicle is will determine how much labor and specific detail will go into the installation of that particular vehicle wrap. For example, wrapping a curvy car will be a whole different story as compared to wrapping a box trailer.
Here is a typical price breakdown of some of the services that we offer:
Spot graphics or lettering
$200-$500
Cars or Small SUVs
$2,000-$3,000
Large SUVs, Vans or Box Trucks
$3,000-$5,000
Buses, Train Cars or Tractor Trailers
$5,000-$7,500
1st Impressions is a vehicle wrap shop that has been in the auto wrap advertising business since 1994. We can help turn your company's vision into a professionally designed vehicle wrap in little down time! Give us a call today at 602-253-3332 or send us an email at info@1stimpressions.com for any further questions or a quote on your vehicle(s) today!
About the author: Dan Deary is president of 1st Impressions Truck Lettering, a 3M Certified Vehicle Wrap shop located in Phoenix, Arizona.