Here are some numbers on vehicle wraps.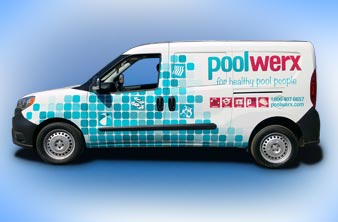 In case you are still wondering if a car wrap is the right marketing move for your company or would like to find out more information about the effectiveness of car wraps, we got you covered.
Car Wraps generates between 30,000-70,000 views a day. One out of those 30,000 people may be in need of services or goods that you have to offer. So you ask yourself, how good are vehicle wraps? Well, let's find out!
More than 95% of Americans respond to media found on vehicles
91% notice words and images on commercial vehicles
29% decide to buy based on the company's impression through graphics
97% remember ads placed on commercial vehicles, as compared to 19% for billboards
98% of Americans suggest vehicle wraps create a more positive image for the advertiser
Let's put these numbers into perspective:
96% of Americans traveled as a driver or passenger in a vehicle last week
Americans spend 15 hours on average, in a vehicle
Your vehicle wrap is basically a mobile billboard that consumers will not be able to turn off like the television or throw away like a mailer
Rush hour and traffic jams are no longer your enemy-they become a great marketing opportunity
Vehicle wraps boost name recognition by 15 times more than other advertising medium
You are able to market to many different people and demographics. Your vehicle wrap is able to be seen and reach out to many, many people on the road
You can even park your vehicle and let the wrap do all the talking, you don't only have to be driving to have your vehicle wrap make an impact. It works for you 24 hours a day, 7 days a week. It is even working, sitting in your driveway or parked in the grocery store parking lot!
Car wraps have the lowest cost per thousand impressions than any other form of advertising. It costs you $.35 cents to have a thousand people look at your vehicle wrap. $3.56 would be the next closest cost, which is for outdoor advertising, which includes billboards that you see on the side of the road. Vehicle wraps give you high awareness for a low cost!
Good car wraps give you and your company the attention it deserves.
1st Impressions, a vehicle wrap shop in the Phoenix area has been wrapping cars, trucks and vans since 1994. We are one of the few 3M Certified Vehicle Graphics Installation facilities in Arizona. Call today for a free quote and let us help you create a vehicle wrap that will drive up your sales.
Call us at 602.253.3332 today for a free quote or fill out the short form on this page to get started on your project today!
About the author: Dan Deary is president of 1st Impressions Truck Lettering, a 3M Certified Vehicle Wrap shop located in Phoenix, Arizona.